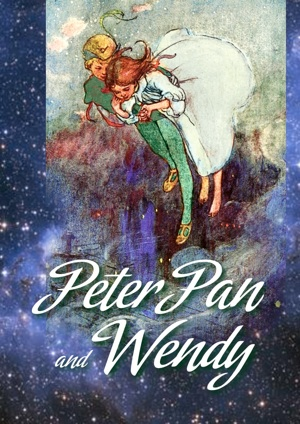 PETER PAN & WENDY
Rise & Shine Players presents our first musical production, Peter Pan & Wendy!  Join us on Friday May 8th  &  Saturday May 9th, 2015 @ 7pm in the auditorium at Winkler Middle School.  4501 Weddington Rd NW, Concord, NC 28027
Tickets will be available at the door on the evening of the performance and can be purchased through cash or debit/credit card.  Concessions available.
Friends and family are invited to purchase shout-outs for the actors that will be printed in the playbill.  Each shout-out is $5 and has a 25-word max.  Payment can be submitted on the paypal link on our home page, and the text for the shout-out can be included in the purchase "description."
What:  Rise and Shine Players presents Peter Pan & Wendy
Where:  Winkler Middle School auditorium @ 4501 Weddington Rd. NW, Concord, NC 28027
When:  Friday May 8th @ 7pm, Saturday May 9th @ 7pm
Admission is priced as follows:
$4 for adult tickets (ages 12 +)
$3 for a children's ticket (ages 3-11)
FREE for children ages 2 and under
All proceeds from our Saturday performance will be donated to the Faith, Hope, and Joy Foundation — working to provide basic medical care, food, and other services to refugee children living in the Dominican Republic.